"I want to kiss you some more." "Sounds great to me," he says, as simple as two plus two. "Is that your way of saying you want to be mine?" "Yeah….and you're mine."
Every May 7th the students from Coffee County High take a class trip. Thanks, super rich alumni, Jim Worthington for that endowment. On to the OTP! Alex Rouvelis. He's serious about pizza, his dog, and the Atlanta Braves. Baseball is on his brain. Twinkling brown eyes. And his smile. Swoon. Alex is popular. Really popular. Our heroine is Louise (Lulu) Wells. She's pretty, friendly, and smart. Loathes science. Nicknamed "Garden Girl". Vegan. Writing/drawing a graphic novel. The duo go through break-ups, make-ups, and dating other people; however, they have an undeniable connection and every field trip forces them to confront that connection. There are flashback throughout the years that details their backstory. Are they meant to be together? Or are they better apart? It goes this like…
Freshman year:

Alex and Lulu are basically a real-life, enemies-to-lovers story. The class trip is to… wah wah… the Science Museum. The planetarium moment. ENDLESS HEART EYES. Then the pair get stuck in an escape room. That was a SUPER fun scene. Freshman year is hilarious!
Sophomore year:

Stepping. It. Up. Coffee County! To Six Flags we go! But wait… what happened to our OTP? This class trip had me feeling like I got punched in the gut. I felt ALL the emotions with and for Alex and Lulu. My heart hurt so bad.
Junior year: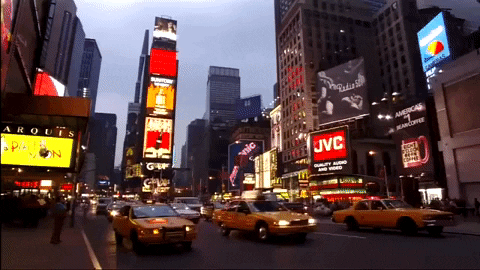 New York, New York! Alex has some work to do. I'm talking grand-gesture type work. I'm rooting for them!
Senior year:

London's calling! The pair have come a long way since their freshman year trip. "I gaze around at my laughing friends, smiling under the bright lights of London." Senior year felt super nostalgic…closing one chapter and beginning another. But it doesn't matter where you are-maybe it's who you're with.
Four Days of You and Me was super entertaining and ultra cute! I adore YA stories like these! Kept me on my toes! I was like that gif of the baby speed reading a board book. LOL! Whew, that was a GOOD read!