"A deliciously creepy horror novel has a storyline inspired by the Ripper murders and an unexpected, blood-chilling conclusion…
Seventeen-year-old Audrey Rose Wadsworth was born a lord's daughter, with a life of wealth and privilege stretched out before her. But between the social teas and silk dress fittings, she leads a forbidden secret life.
Against her stern father's wishes and society's expectations, Audrey often slips away to her uncle's laboratory to study the gruesome practice of forensic medicine. When her work on a string of savagely killed corpses drags Audrey into the investigation of a serial murderer, her search for answers brings her close to her own sheltered world.
The story's shocking twists and turns, augmented with real, sinister period photos" – GoodReads synopsis.
"What I mean to say is, I see you, Thomas Cresswell. I placed a gloved hand to his face in the barest hint of touch. "And I think you are truly incredible. Sometimes."
Welp, I guess I need to work on my 🕵🏼‍♀️ sleuthing skills because I did NOT figure it out. Working on my deduction technique like…
Audrey Rose Wadsworth flees London and its memories of the horrible discovery of Jack the Ripper's true identity. Together with Mr. Thomas Cresswell they attend the Academy of Forensic Medicine and Science in Romania. Can you see my doe eyes 😍 for Thomas? Be still my thawing, dark heart. That devilish flirt. Their banter goes like this: Audrey Rose being horrified by Thomas's impropriety and Thomas being completely wicked. SO scandy for 1888! Thomas is fluent in sarcasm but he's terribly valiant. I LOVE HIM. The creep factor is this story is EEP! Bats 🦇and spiders 🕷and secret tunnels. Vampires🧛 and werewolves 🐺and malevolent forces. Soon after their arrival, they discover two vastly different murders with the promise of more on the way. Plus all the castle intrigue. Of course, curiosity is a disease that plagues Audrey Rose. The duo live for the exploration of the dead. The life of forensic studies. Vlad the Impaler's thirst for blood is legendary or is this just a copycat killer? Has the immortal prince Dracula returned? The couple are players in a morbid game. My fave scenes were for sure all the clandestine moments. And the folklore lessons. Investigators will be engrossed this story! Without hesitation, to America!
🎶 song: By The Throat by CHVRCHES 🎶
"Our tricks might appear sweet, but I promise they are not treats," he whispered. "Are you brave enough to survive? Perhaps you'll be another who loses their heart and their head to my mid-night minstrel show. Only you can decide. Until then?"
✨ Welcome to the Moonlight Carnival! ✨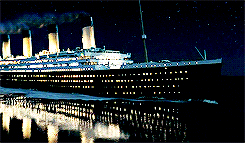 To New York! 🗽 It's the start of a fresh year. A new chapter. The marauders of truth duo. Partners in crime and debauchery. (Thomas Creswell + Audrey Rose Wadsworth = Cressworth), embark on a seven-day, fairytale 🚢cruise… which if you've been reading the books, you'll know that is the first indication a nightmare lurked on the horizon. Eep! Of course, the enchanted voyage turns into a fantastical nightmare. You might lose your life, your very soul, to this magical traveling show. Thrills and chills and spills…. of 🩸blood! Yeah, so families start reporting their daughters missing and they turn up dead. What's going on? Another career 🔪murderer? Is someone taking their theatrics to a murdering level? The killer is taunting Audrey Rose. Time for Cressworth to piece together the gruesome investigation. The events in this story are utterly thrilling and horrible. And I loved it more than I care to admit. I LOVE IT! FAVE of the series thus far!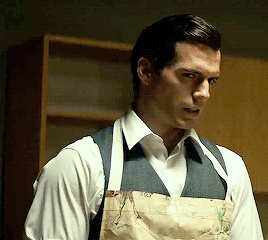 Thomas. 🥰 Oh, Thomas. Wickedly enchanting, Mr. Thomas James Dorin Cresswell.

He's impossible. Impossible not to adore! So handsome that it MUST be a criminal offense. His charm and well-timed quips = I'm dead. The OTP's mischievous banter and sarcasm gives me life. They're delightfully cruel and horrendously flirty! The innuendos will make you 🤣 snort laugh. The pastry scene left me giddy. "Don't be jealous of pastry, my love. It's golden crust and buttery taste cannot compare to your delectable personality. Much." How magnanimous. Do prepare your heart for a glimpse of the boy who never truly believed he could be loved🥺. (But I love you Thomas). And Mrs. Harvey, the capricious chaperone. What a hoot! I adore her antics. "Have some wine, it soothes the nerves." How can we get her traveling tonic recipe?
"I love when you look at me that way."
I searched his eyes. "How?"
"Like you might possibly love me in the same extraordinary way that I love you."
Can't wait for Capturing the Devil. EEE! If you crave mystery and danger, magic and mayhem, chaos and discord, secrets and manipulation, you must read Escaping from Houdini. A story of jealousy, love, loss, betrayal, and revenge.
🎶 song: Pumped Up Kicks by Foster The People 🎶
"Beyond life, beyond death. My love for thee is eternal." "That's beautiful. Was it in the letter?" "No, it's how I feel about you."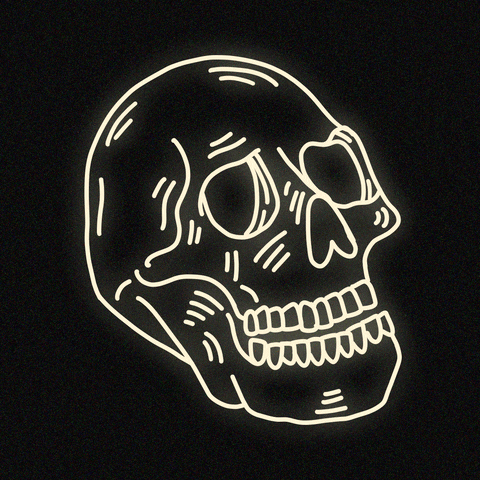 One more case! Unleashed terror in NY & Chicago. Be warned… Nefarious acts have been preformed on the deceased. Corpses that are nearly unrecognizable as human. 😳🙈 EEK! Something is oddly familiar. Another murdering machine with more practice and altered methods. The White City Devil = a monster. But Audrey Rose would become his nightmare. Shall we see the duo solve another gruesome murder? 🕵🏼‍♀️ Together as a united front! Go save the world, Cressworth! Ps. I actually figured it out this time. Yay, me! 👏🏼
My feelings re: the ending of this series is going to have me deep in my cups tonight 🍷 (edit: my husband thinks I sound like a lush but it's from the book!). Meeting that annoying student in the laboratory last autumn turned out to be one of the best chance encounters of Audrey Rose's life. AR is the queen of death. A princess of corpses. Mr. Thomas Cresswell – my insufferable yet most decidedly charming partner in crime. Oh wait. I mean Audrey Rose's partner in crime. Thomas is beyond precious. Yes, yes, and incredibly handsome. He's shamelessly addicted to reading romance novels. You see the OTP's bond strengthen in CtD. They don't complete each other; they complement each other. They see each other for who they are- flaws and all. Forewarning….guard your heart from snapping in half, wholly broken. A mistake will be made in this story and it will need to be rectified at once! Cling to this: Thomas and Audrey Rose's love is a constant in a sea of unknown variables. Their brash flirtations will be missed. 🐱 Sir Isaac Mewton. 🤣 Dead. I love AR's grandmama. Mrs. Harvey and her traveling tonic. Thomas' love for cinnamon and sugar and butter. I am besotted over these characters! The shocking finale to the Stalking Jack the Ripper series is a must have for readers who enjoy mystery, forensics, and historical fiction with a side of a wonderfully bloody romantic escapades!
🎶 song: Bitter Sweet Symphony by The Verve 🎶