"Love follows you. It goes where you go. It doesn't know about social divides or distance or common sense. It doesn't even stop when a person you love dies. It does what it wants."
A SOLID FIVE STARS. For the book as a whole AND for Daniel. His thoughtfulness, loyalty, generosity, and selflessness.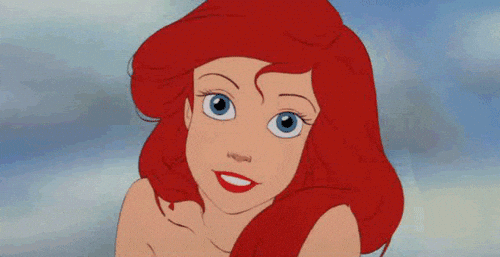 Looking at you, Daniel Grant. (ps. Alexis may or may not actually be Ariel).
Talk about SWOONING. The chemistry between Daniel and Alexis is off the charts! Part of Your World's OTP punched me right in the heart and my stomach did a somersault. Or three. I was in tears over the beauty of community and family. Serving and taking care of your neighbor. I loved it. LOVED IT!
✨ THINGS & STUFF ✨
-dual pov
-age gap. he's 28, she's 37.
-baby goat in pajamas
-tiny town in the middle of nowhere
-opposites attract
-the princess bride
-wirehaired pointing griffon hunting dog with adorable inside out ears
-dragonflies
-community & found family
-royalty, legacy, & last lineage
-disney vibes: aladdin, cinderella, little mermaid, beauty & the beast
-#IsThisAKissingBook: closed ish/open ish door. "I think my soul recognized hers the second I laid eyes on her…"
tw: emotional/mental abuse, domestic violence, parental abandonment and family expectations.
BIG thanks to Forever Pub for an advanced copy!
🎶 Song: True by Spandau Ballet 🎶