"You really are my best friend," she whispered against his chest. He smiled as his heart beat into his throat. "All part of the plan, Horowitz. Now let's get that pizza."
Do you enjoy cackling so hard that tears prick your eyes? I do! Well, the romcom heavens are parting, trumpets are blaring, and angels are singing over A BRUSH WITH LOVE. (Nothing too dramatic-I don't want to oversell it-WINK. YOU NEED IT).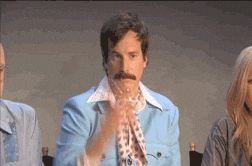 Pretend that is tooth shaped confetti! I LOVED everything about Mazey's debut novel. I think readers will resonate and relate to the characters. Harper and Dan had the best teasing banter! Major swoonage going on with Dan. Dental Dan. His relentless caring. insert gushy-heart eyes. A Brush with Love is going to be a TOP romance of 2022. Calling it. In January.
Note: reader, see front matter for letter from Mazey and possible sensitive topics.
🦷 THINGS & STUFF 🦷:
-dual POV
-academia setting
-Daniel Craig as James Bond
-dental puns
-Judy, a toddler sized cat
-a very rom-com, body slam meet-cute
-Jewish rep
-mental health rep: chronic panic disorder enhanced by post-traumatic stress, claustrophobia, therapy
-#IsThisAKissingBook: open door. "I constantly want to touch you. Hold you. Smother you with kisses. I dream about you. Think about you- it's just you. Twenty-four seven. Only you." …well, doesn't that make you all melty. 🥰
Thank you SMP Romance for an advanced copy.
🎶 Song: Crash into Me by Ella Maddux 🎶