"Maybe I can teach you something in all this, Duchess." "Like what?" she dabbed at a bit of syrup on her lip. He cut off a piece of his omelet, then caught her gaze. Held it. "Like the fact that life should be better than fine."

LOVED. Adored. Cherished! Treasured. Precious. Favorite. SO GOOD.
If you don't read this one, you're making a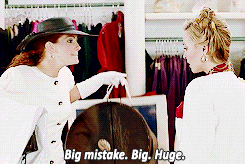 wink
✨ THINGS & STUFF ✨:
-gender reversed pretty woman
-opposites attract
-NYC x New Orleans
-folding your giant slice of greasy pizza
-beignets
-grumpy x sunshine
-hate to love
-purse pup a la Paris Hilton
-Charlotte York meets Blair Waldorf heroine
-stubborn, bad boy, sour patch brute (hero)
-sLoW bUrN
-#IsThisAKissingBook: 18+. "Maybe you've been kissing the wrong women," Violet countered…"Maybe I have."
Big, HUGE, thanks to Valentine PR for a review copy!
🎶 Song: In a Sentimental Mood by John Coltrane 🎶