"Make people cry, and then make them laugh," my dad would say. "But most of all, make sure you're telling a good story."
Dominic Yun and Shay Goldstein have a secret feud. Shay is a decade deep with her Seattle based public radio station. Dominic (an aesthetically pleasing human being) is the newbie with a masters degree in journalism. The struggling radio station is in desperate need of fresh content. Shay proposes The Ex Talk, where two exes will offer relationship advice live, on air. And Dominic and Shay have great chemistry (banter galore), so naturally, their boss suggests that they pretend to date- no, pretend to HAVE dated since they make the perfect hosts given how much they despise each other already. So it's lie to listeners or risk unemployment.
I ship Shay and Dominic so hard! #shayminic! Rachel Lynn Solomon's, adult debut (she writes YA ??) rom-com is HILARIOUS and charming and fun! "Cool is like the Kevin Jonas of compliments." You've GOT to read this book so you understand the comedy of this moment.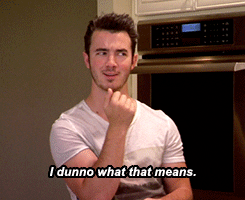 It's like sadtrombone.com. It's like saying your favorite color is beige. I was basically seizure laughing through several scenes! I find RLS' characters to be very relatable. They go through seasons of depression, work through grief, and become skilled counter climbers. Hey, shortie, I feel you! I am five two….respect those two inches. The Ex Talk is perfect for fans of On Air with Ryan Seacrest, Helena Hunting, and Christina Lauren. I loooved this book!
?READ IF YOU LIKE ?:
-fake dating (dated?)
-enemies 2 lovers
-coworkers/office romance
-romcom (heavy on the com)/chick lit
-a furry avengers pup named Steve Rogers
-forced proximity
-#IsThisAKissingBook: I mean they did date. wink.
? Song: Breaking Up is Hard to Do by Neil Sedaka ?