"I don't believe in fear. To fear a thing only gives it power over you."
Sable is trying to rid herself of her past by escaping to the heart of the Wilds. The land of thieves. Her guilt weighs heavy but she is surviving (and hiding) as a healer. Magic is forbidden throughout the Five Provinces. Those born with it are hunted and killed by the Wolf of Corinth. Ten years after that horrifying event that led her to flee for her life, Sable finds herself hunted by a summoned spirit of the dead. Her best chance at survival? Agree to the dangerous Provincial, Jos's, offer: heal his dying father in return for a large sum of money. And perhaps Jos will keep her safe. Or maybe the tables will turn and Sable will be the one risking her life for Jos.
The Gods of Men is SUPER entertaining! Jos and Sable have a very exciting and adventurous story. Nothing like being chased through the forest, near death, to bring two people together. There is a twist bomb that is like…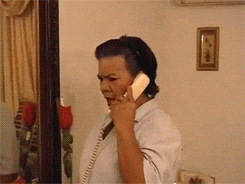 Yup. I didn't see THAT. I'm rooting hard for this OTP! Need the sequel! The Gods of Men was a top 10 finalist of Mark Lawrence's Self-Published Fantasy Blog-Off in 2018! ?? If you enjoyed The Traitors Kiss by Erin Beaty or anything by Brandon Sanderson, you need Barbara Kloss's dark and epic fantasy novel stat!
✨ READ IF YOU LIKE ✨:
enemies 2 lovers
hidden identities
magical systems (dark & musical)
sarcastic, snarky banter that will make you LOL ?
#IsThisAKissingBook, oh by the wards ?
palace politics (so you're saying there's a painfully handsome prince? Yes. Yes, I am.)
? song: In the Shadows by Amy Stroup?