"Soft! I will go along. And if you leave me so, you do me wrong."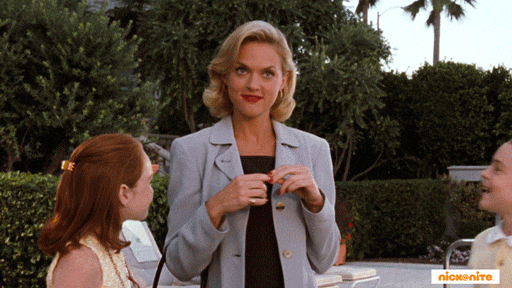 Abby Day is taking honors anthropology with her two BFFs, Connie and Leo (secret crush. Like big, stupid, ridiculous secret crush). In order to learn about the proper way to track and denote linage in their family tree, the trio decide to spit in some tubes and send their DNA kits off to an ancestry database. Life goes on… Until Abby receives a message request from a girl named Savannah Tully, who the DNA site identifies as Abby's full-blooded sister. GASP!? Say whaaaa! It's like Abby's own person episode of Jerry Springer. And Savannah (Savvy) is totally Insta famous. Only a year and a half apart and they absolutely look like siblings. But they could not be more different. Savvy is Tony Stark level wealthy. Abby refers to herself as the English class flunkie. Savvy is the queen of GCal and Abby is….not. Savvy is the trophy child and Abby is the participation award. So they're from different planets. The girls have some Qs: why did Abby's parents place Savvy for adoption? Do their parents know each other? Why are their parents harboring the Titanic of secrets? ?
The next step is to (obvi) meet up at summer camp (nerd jail) to Nancy Drew the past sixteen years. GUESS who is at the SAME summer camp? It's Leo….Who smells like cinnamon and home and gives full-body smiles. ? Sigh. However, since the BEI (big embarrassing incident) things have been slightly awk city for the pair and Abby has been trying to ignore the Leo-shaped ache. I adore this OTP! Infinite heart eyes. Abby is the daredevil and Leo is the safety net. Back to the summer goals… get over Leo and operation secret sister.
Emma Lord's stories are everything my little heart desires in a YA novel. The right amount of snark. ALL the wit that elicits a snort and/or a laugh-cry. Pop culture references (Hufflepuffs ?? unite!). A romance that you root for. FOOOD (pb&j cinnamon rolls?). I have a hankering for flaming hot Cheetos. And, snap, teenage tension that's basically an ultra-dramatic CW episode. YHAM has some major parent trap-y vibes! Sisters at summer camp. Emma Lord's novel will have you all misty eyed, split your sides laughing, and the ending will have you smiling like a Cheshire cat. You Have a Match is a coming-of-age story about sisters, family, friendship, forgiveness, and love. Readers will absolutely adore Emma Lord's sophomore novel!
Big thanks ?? to Wednesday books for allowing me to plow through an advanced reader copy! Extra grateful! ??
"Love makes you do things you never thought you would."
? Song: Here Comes The Sun by The Beatles ?