"There's nobody I'd rather be in the penalty box with than you."
Brodie "Wind" Windom has his senior year all planned out: focus on hockey, get on the Boston College team, and no distractions. Until, son of a puck!, some ice princess rams right into him. Willow Covington's whole world is figure skating. But she's nursing an injury and rehabbing to be back in time for next years competition. The Fall League hockey team's goalie is out. Brodie needs the best people on the ice to win State. Will Brodie be able to convince Willow to stand in as goalie and assist her recovery by working out with the boys hockey team? The force is strong with young Padawan, Willow, but she needs the help of Hockey Yoda, Brodie. What's the brute squad of boys going to do…Accept Willow into the family? Or form an anti-Willow Coalition? Sequins and twirls are out. Pucks and sticks are in. The duo must face their fears in order to make their dreams come true. Game on.

Hey, yooooou guuuys! (Said in best Sloth voice). For the love of ice! YA readers need this novel! ITPB was so dang cute! GAH! I was swooning so hard. Several scenes left me giddy! Brodie and Willow's nickname of affections…Toe Pick & Puck Head. 🥰 They're just precious. Brodie is one tough hockey 🏒 player! But he's also super sweet, so very loyal, nice, and thoughtful. Willow handles everything with "the grace of a figure skater and the guts of a hockey player." She's a BAWSE. Strong female lead, right here. In the Penalty Box has everything that I'm looking for in a young adult book: pop culture references (Goonies never say die! Star Wars and even The Princess Bride), an adorable meet-cute (albeit a tad painful), witty banter (Willow can dish the sarcasm), family dynamics (Brodie's home life isn't as perfect as it appears🥺) and a dreamy love story (grinning through so many chapters). #IsThisAKissingBook- 👍🏼two thumbs up👍🏼. If you enjoy small-town, sports romances In the Penalty Box needs to live on your shelf. For the occasional squeeze hug, of course.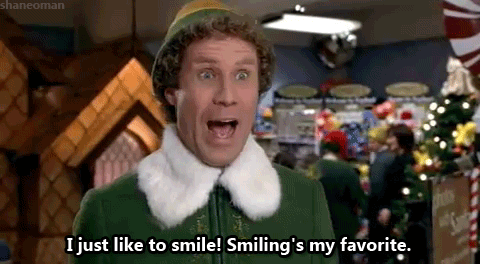 Guaranteed to elicit smiles, bookworms! Lynn Rush and Kelly Anne Blount are pure magic! 😘🤌🏼 Chef's kiss Perfect for fans of Miranda Kenneally's Hundred Oaks series.
I cannot thank Entangled Teen, Lynn Rush, and Kelly Anne Blount enough for gifting me this sweet book! You're a GEM. All of you.
🎶 Song: High Hopes by Panic! at The Disco 🎶