"But I think I'd rather have someone to miss than never have the opportunity to witness that kind of devotion."
Blaire Calloway has everything ready for the opening of her cupcake and cocktails café. Blaire is… a lot of personality. She is cheeky and does everything in a June Cleaver, fifties housewife style dress.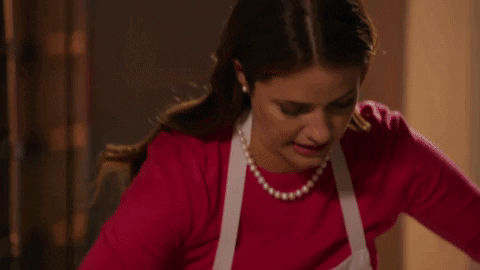 One thing is in the way and that would be the owner of The Knight Cap, Ronan Knight, who is ridiculously charismatic. Think GQ, hipster, lumberjack. Their bars are neighbors. The duo's relationship starts off… rocky. Basically rival status. Blaire gets sour like her lemon curd filled cupcakes. Get ready to turn into a complete chucklehead at the daily dose of snark! The pair try and one-up each other in events to bring in more customers…live band, axe throwing, karaoke, and Harry Potter trivia night. Watch out! Across the street a massive chain restaurant opens, resulting in Blaire and Ronan striking a deal to team up for business. Which means they spend a lot of time together and she sees a new side to Ronan. Blaire feels like she can balance having her cupcake and eating it too. I adored the history and romance and family and connection behind TKC. Team The Knight Cakes! Blaire and Ronan go together like cupcakes and buttercream! Kiss My Cupcake is a delightfully sweet rom-com! A must read with a cocktail and cupcake. ?
?song: Sugar Sugar by The Archies?