"The only thing I feel truly afraid of is something happening to you."
🌊🌊🌊🌊🌊🌊🌊🌊🌊🌊🌊🌊🌊🌊🌊🌊🌊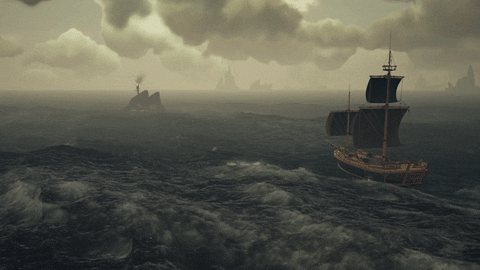 The sea is the only home seventeen-year-old Fable (Fay) has ever known. And that home was a ship⛵️ that was at the bottom of the sea, where her mother's bones lay sleeping. Her father, Saint, (shh-it's a secret) is the most powerful trader in the Narrows. He is a cruel, cold tyrant. Saint broke his own rules, a hundred times over, when he fell in love with Fable's mother, Isolde. Saint loved Isolde with the fury of a thousand merciless storms. After that fateful night, Saint abandoned Fable on the thieving island of Jeval. "You weren't made for this world, Fable." Her quest? Survive by doing wicked things, prove Saint wrong, and get herself off the island. In order to do so, Fable must recruit the help of a young (handsome, of course) trader…West. 🥰 West is the helmsman of the Marigold and not used to being disobeyed, and Fay wasn't used to being told what to do. But together, they set out to cross the Narrows braving more than just dark, hungry, treacherous elements. Is Fay the storm that threatens to sink West and his crew?
Fable is 👏🏼action 👏🏼packed! The story immediately hooks you, as you try to figure out the lies from the truth. Like…what is time? There's a scene where you'll read with one eye open and your heart in your throat AKA anxiety for the crew! Adrienne Young writes stunning depictions of the sea. She makes you feel like you are RIGHT there with Fay, sinking under the water, where steep walls of vibrant reef were filled with life. Fable is a MUST read adventure tale! I have an insatiable hunger for MORE of West and Fable. Especially with that cliff hanger! 😱 Namesake… I need you like Fable's need for passage to Ceros. March 2021!
🎶 song: Fear of the Water by SYML 🎶