"I believe the prophecy brought us together. North, this is our destiny."
North is the Prince of the Seven Isles, second in line to the throne of Alciel, and a Guardian of the Light. His home in the cloudlands is powered by technology. Prince North wants to contribute to the kingdom by piloting his glider to study Below in order to see what else is out there- he desires to explore. Nimhara is the last living goddess to walk the land, Below. She puts purpose before feeling and is magnetic in a way that is undeniable. But she is living this torture of a half-life. She is always alone. To touch her is the greatest hurt and strips her of her divinity. The North and Nimh's lives are intertwined. Nimh believes this boy is the messenger. Or he IS the message. And maybe, just maybe, she isn't fated to walk Below alone after all. They're linked by a prophecy and caught between duty and destiny. Whether the Nimh's vision is right about the OTP or not they're in this together now. Will the pair choose to save their people or succumb to the bond that is forbidden between them?
I loved the bindle cat. 🐱 Meow! "What IS that?" He's just an ordinary, normal cat; however, to North, the cat is a mysterious creature. There are NO animals in the sky. "Captain Fluffypants". You know that line from Mean Girls…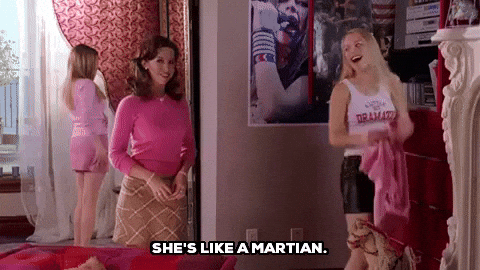 That's the duo. They don't know a thing about each others home! They're like martians 🤣. The Other Side of the Sky is perfect for fans of Brandon Sanderson. The authors did a fabulous job at building a super entertaining and intriguing world. The story reminded me of a mash up of The 100 and Dance of Thieves. Friendly heads up: there is a cliff hanger! 😱 You're going to want to pre-order the sequel. Add it to your TBR on Goodreads!
🎶 song: Light by San Holo 🎶